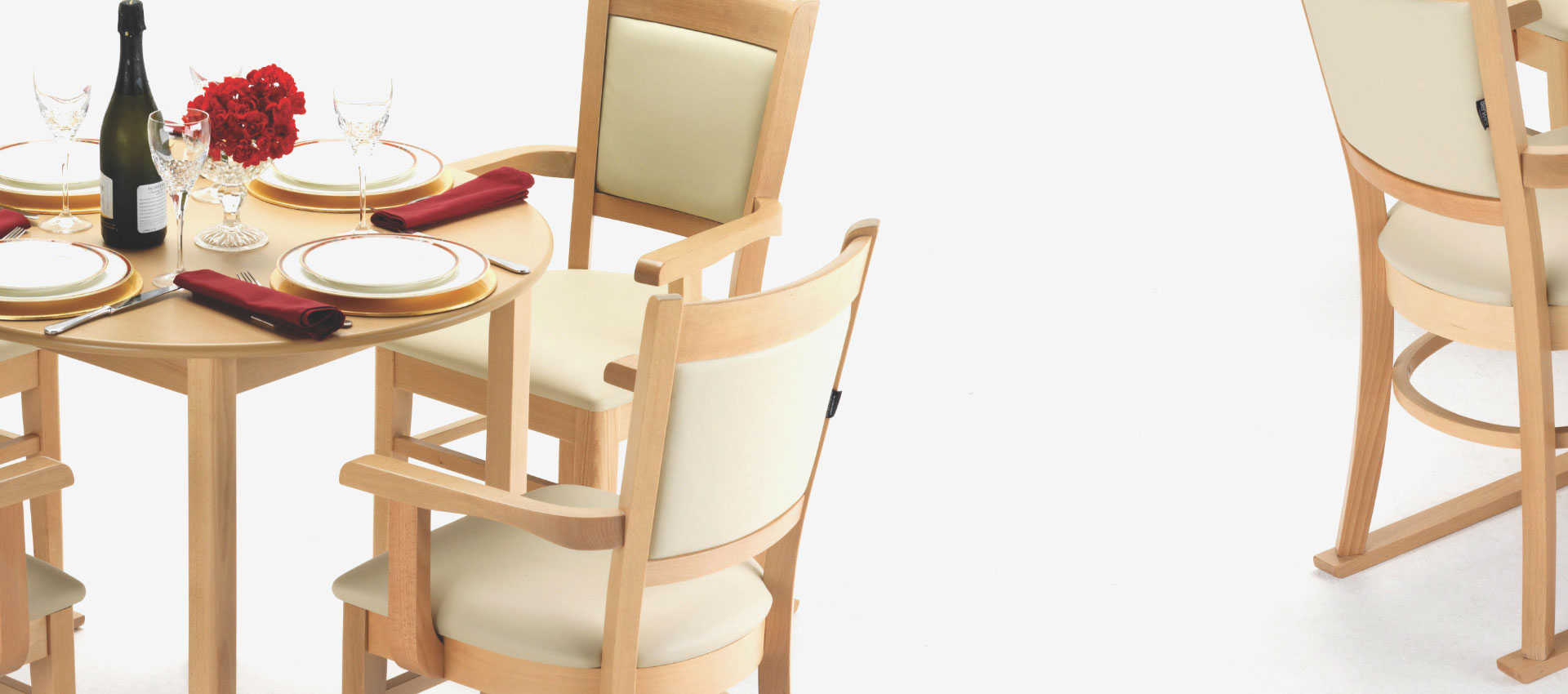 4 Key Points to Consider when Procuring Dining Chairs for Residential Care Homes
EasyClean. The seat, in particular, can be a challenge to clean as food and other matter has to be removed frequently. While it's less important what fabric is used on the backrest, it's very important that the seat cushion is covered in a wipe-clean vinyl.
Strength. Contrary to popular opinion, the use of skis on the base doesn't mean that the chairs are designed to hit the ski-slopes! Instead, when staff are required to pull or push a chair (often with a resident situated in the chair) at the table, the strain is spread across all 4 legs, not just the two back or two front legs. This feature strengthens the chair, and thereby extends the lifetime of the chair.
Arms. You'll often find in a care setting that the users will need some assistance with standing up from their dining chairs. That's why arms on dining chairs are essential, not optional, components. They give a convenient and firm hand grip and help prevent the natural instinct to grab the side of the dining table when rising from the chair.
The final point, and last for good reason, is style. The aesthetics of a dining chair is often the first thing that is chosen, sometimes at the expense of being practical. Berwick like to flip that argument. Get a chair that will work hard, then find one that will match your style. Try something classy like the Aurelia, or perhaps the Riviera, which is our most popular dining chair for care homes.
It's a question often asked: what is the best dining chair for nursing homes? We hope the above will help you make an educated decision. However, if you still have questions, feel free to call an expert "chairman" on 01743 440011!